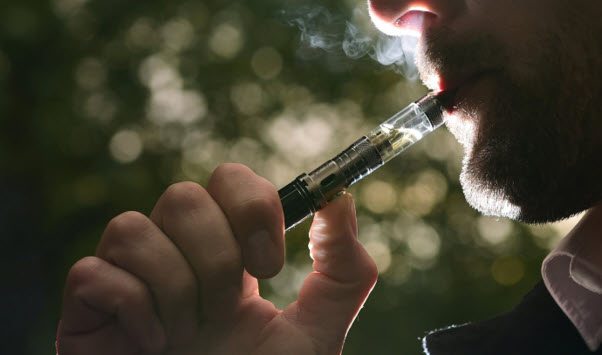 A new study has revealed that smoking among the youth population has reduced drastically since vaping gained popularity nearly six years ago. In an article entitled 'Examining the Relationship of Vaping to Smoking Initiation among U.S. Youth and Young Adults: A Reality Check,' a group of renowned public health practitioners led by professor David Levy revealed that the long-term rate of reduction in the number of youths accustomed to lethal combustible cigarette smoking in the United States of America has picked up some pace since vape pens and e-cigarettes were introduced to the public more than six years ago. Levy's research drew its conclusions from the analysis of a large openly available data set.
Fundamentally speaking, the analysis of the available data revealed a considerable upsurge in the number of young people who have taken to vaping since 2014. Furthermore, an extended time trend analysis based on the publicly available dataset revealed a significant reduction in hard cigarette smokers over the last six years. More specifically, the decrease in the prevalence of cigarette smoking has picked up pace threefold since 2014. Pointers of conventional smoking rates, including daily smokers' ratio among past 1-month smokers, diminished faster as vaping gained more popularity.
In the United Kingdom, a similar trend has been observed among the youth populace. A significant number of youths have chosen to use vaping products over combustible cigarette smoking mainly because it provides a safer alternative to smoking while also providing sufficient aid to stopping addictive smoking habits. Recent studies have revealed that apart from delivering support necessary to stopping bad smoking habits, vaping also prevents recovering cigarette smoking addicts from having a long-term degeneration even if they fall for the temptation of trying a cigarette once in a while.
A recent study published in the United Kingdom's Drug and Alcohol Review journal cements the idea that vaping is an effective method of ceasing bad cigarette smoking habits and ensuring that long-term relapses are prevented. Dr. Notley, the lead researcher of the study in question, categorically said that vaping is undoubtedly the most popular and most dependable aid to stopping addictive cigarette smoking habits. Before smoking was introduced to the general public, momentary smoking lapses often led to full relapses. Imagine that feeling of being a failure when you slip back to bad smoking habits. Thankfully vape pens provides an enjoyable alternative to smoking at an affordable cost, making it easier for anyone to stay away from cigarettes.
Pre-2014, vaping among the youth populace across the globe was present, albeit at lower rates compared to the smoking of combustible cigarettes. Over time, companies developed better versions of vape pens that are smaller and easily disguised, and have different flavors. The development of better versions of vaping products combined with widespread marketing efforts has drastically popularized vaping across the globe. In the United States of America (USA), the lack of any U.S Food and Drug Administration (FDA) governing the production, marketing, and sale of vaping products in the digital space has fueled the spread of vaping products among the youth populace. Recent studies have revealed that vaping in the United States of America has reached epidemic levels.
It is important to note that despite the rapidly developing body of research supporting vaping as an alternative to combustible cigarette smoking, there are still some widespread criticisms regarding vaping products' safety. Most individuals who have come out against vaping products have argued that vaping products contain THC or nicotine; therefore, they are just as harmful as combustible cigarettes. Does the assertion that vaping products are as dangerous as traditional combustible cigarettes have any merit? Two major public health assessments of vaping products conducted in 2018 revealed that vaping products could play a critical role in reducing the harm caused by combustible cigarettes.
Studies have revealed that even though vape pens are less harmful than traditional combustible cigarettes because they expose smokers to less nicotine than conventional combustible cigarettes, there are a significant number of reports concerning lung injuries associated with vaping. Nicotine or THC is the core product in combustible cigarettes and vaping products. Research commissioned by Public Health England in 2015 also gave the verdict that vaping is 95% less harmful than smoking and suggests that using vape pens and e-cigarettes can help smokers kick the habit.
About LiT Vape Pens
At LiT, we're always working hard to meet our client's demands. Our products and methods are all designed first and foremost for your body and mind. Order now for the high quality THC & CBD Cannabis Vape Pens, edibles, concentrates and other products guaranteed to give you the smoothest customer experience.